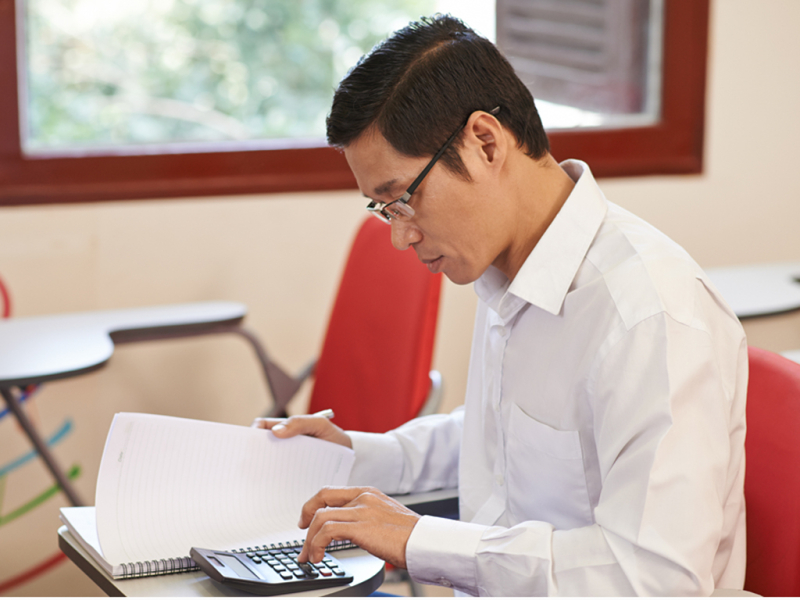 Mathematizing ESOL I: Integrating Whole Number Operations
with Sherry Lehane
$34100
This course is brought to you through a partnership between World Education and the Adult Numeracy Center at TERC. It was developed by the MA SABES PD Center for Mathematics and Adult Numeracy at TERC, with funding from the Massachusetts Department of Elementary and Secondary Education. This course is also offered for free to MA ABE practitioners through the SABES PD Center for Mathematics and Adult Numeracy.
The idea of integrating math into the ESOL classroom originated with ESOL teachers and students who saw both the need and the opportunity to learn math skills for employment, academics, and daily life. ESOL lessons are often contextualized using themes such as shopping, banking, and employment — topics where math is inherent. The wonderful reality about teaching ESOL in adult education is that learners are eager to learn and are grateful for the opportunity to grow personally and professionally – and that includes being fluent in basic math skills.
This course is designed to help ESOL teachers build conceptual understanding of math topics around whole numbers and to offer strategies for integration of math into ESOL instruction. The intention is to encourage teachers to look for where, when, and how it makes sense to include math in lessons while continuing to focus on language acquisition and effective communication.
"This class has made me more aware of just how well math fits in with ESL. Just as we use language in every aspect of our lives, so math is also used. I was pleased to see how easy it is to find opportunities to discuss and integrate math in the ESL lessons we are already doing. I also appreciated how this course focused on delving deep into the underlying concepts of math rather than simply teaching students the procedures. I found myself excited and inspired by math for the first time in a long time! I hope that this "deep" focus will have the same affect on our ESL students." Hannah Finch, Anne Arundel Community College, Maryland."
Estimated Completion Time: 3 hrs/week for 6 weeks (18 hours total)
Online Class
For more info, call us at (617) 482-9485